Having a conservatory added to your home is one of the best financial decisions you can make. It makes your leisurely time at home much more enjoyable, adds style and adds significant value to your property.
Every conservatory has an Ultraframe roofing system which is one of the most respected roofing systems in the industry and has been fitted in over 500,000 homes Nationwide. Ultraframe roofing systems have been tested and approved by ''The British Board of Agreement'' (a government backed approvals body). The BBA currently estimates that any roof fitted with an Ultraframe roofing system will last at least 20 years.
Our conservatories are incredibly durable and are built with your security in mind. All of our conservatories are double glazed and have low U Values ensuring thermal efficiency and sound proofing.
Our UVPC double glazed conservatories are available in various colours, styles and designs -

Three Facet Victorian
This three facet style is a Victorian style conservatory. Due to its versatility and aesthetics it is one of our most popular conservatories as its timelessness in style is great for every home.


Five Facet Conservatory
Similar in style to the Three Facet Victorian but more rounded in appearance. The Five Facet Conservatory tends to be very popular as a dining room because of its shape.
The Georgian Conservatory
Characterized by lightness and airiness. This conservatory has a high sloping roof that gives it a vaulted affect making it flood with light.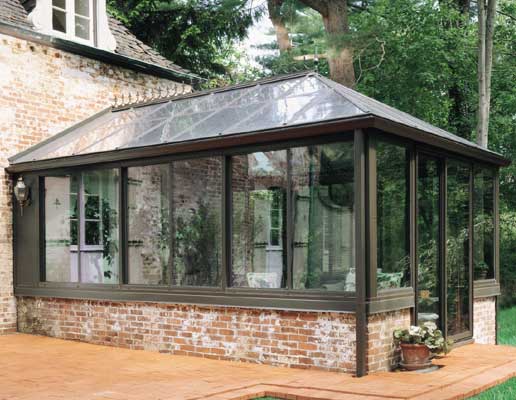 The Gable Front Ended Conservatory
Square and rectangular in style this conservatory adds real grandeur to your home.


The Lean To Conservatory
Simple in design this conservatory has a contemporary style with clean lines making it a popular favorite in modern homes.
We also supply and install
Hardwood Conservatories
Our Hardwood Conservatories are made with Kiln dried West African Sapele Mahogany however other hardwoods may be used subject to price and availability.


UVPC Conservatories
Standardly white with double glazed sealed units. UVPC conservatory options include foiled woodgrain finishes in Mahogany, Light Oak & Cherry.
Aluminum Composite Conservatories
Our strongest and most secure type of conservatory.
For more information on any of the products above please give us a call on 0151 280 5252.
Get a better deal - Get Sureseal.